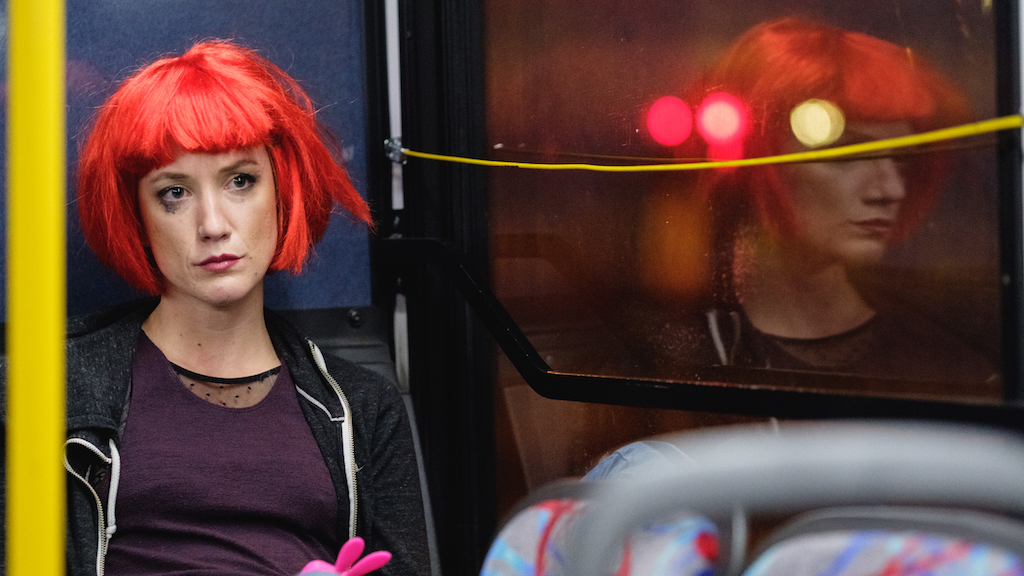 Sarah
Holly Stewart
First time acting in a film, Holly Stewart, loves to participate in artistic endeavors whenever possible. Though she has volunteered at a few small plays hosted by friends, she has never tried acting in a professional setting. Holly currently works as an Orphans and Vulnerable Children's coordinator, advocating for foster children in the bay area. In her spare time, she loves to write creatively and is currently working on her first fiction book.
Nico
Nathaniel Rubio has been working in the Bay as an actor for a year. He has starred in six short films and is SAG-eligible after his work on a Fox TV show where he got his first action scene, as a stunt double. He loves to work out, try as many restuarants as possible, and spend as much time as he can with his loved ones.
Joanie
Theresa Donahoe is a Bay Area actress who performs in films and theater and also writes and performs her own solo shows. Her first full length one woman show "Late Bloomer" debuted in March at the 2017 Rogue Fringe Festival in Fresno and made its Bay Area premiere in San Francisco in September 2017. She is currently working on her next one woman show "Confessions of a White Mexican".
Grandpa
Brad Crooker
A New York theatre-trained actor, Brad has appeared in over 15 Short Indie Films in 2016 & 2017. He has L.A. TV credits, commercials, feature films, and Voice-Overs in his repertoire, as well as local theatrical productions at Lesher Regional Center, 42nd Street Moon, SF's Planets & Branches, and with the historic Eugene O'Neill Foundation in Danville. He loves the challenges and adjustments of acting in film vs stage, and plans to continue learning, working, and growing. No plans for retirement on the horizon.
Skater Chick
Yari Padilla loves making movies and has appeared in several short films and TV shows. You can also find her ventures on social media, where she shares both her life, acting AND SELFIES! Be sure to keep your eye out for what she has coming next!
Tony Gapastione
Writer/Director/Producer
Tony loves making movies, , and can also be found on every social media platform available. He drinks a lot of coffee, and hangs out in his favorite local cafes creating stuff. He and his wife have three daughters and live in Redwood City, California.
Lydia Isnanto
Producer/Cinematographer/Editor
Lydia is a filmmaker through and through. She directs, produces, edits, and shoots. A one woman show! Originally from Indonesia, she's traveled and worked all around the world and currently lives in the Bay Area with her husband. She started her own multi-media business, has taken YOUTUBE by storm, and can be found on all the social media channels. One might say Lydia is the queen of selfies!
Omar Del Rio
Producer/Production Manager
Omar A. Del Rio, Is a local Bay Area filmmaker, born and raised in Redwood City, CA. He is a passionate filmmaker and photographer who loves creating and being involved in new projects whenever he has the opportunity. You'll be able to find him at the movie theaters where he spends a lot of time getting inspirations for future projects.